generating 53:1 roi
South Dakota DMOs
South Dakota is full of great faces and places. But like any state, multiple communities often compete for the same visitors.
To maximize impact and minimize competition, L&S helped build South Dakota's first cooperative marketing program from the ground up, combining the efforts of several community co-ops competing for the same visitors. Working with the state, we helped create unity and drove record visitor spending, hotel occupancy, tax revenue and 53:1 ROI – all while elevating the state's "Great Faces, Great Places" brand.
Awards
Minnie Awards: 2021 Finalist, Media Strategy
American Advertising Award: Silver, Online/Interactive
American Advertising Award: Silver, Direct Marketing
it's all about balance
What's the benefit of a co-op program? Match money, for starters. South Dakota Tourism matches contributions from DMOs, attractions, parks and more across the state to leverage dollars more efficiently, unify creative and maximize our marketing strategy.

media that matters
South Dakota Tourism was already doing the heavy lifting in many larger markets with inspirational, impression-based ads. So, it was up to us to balance that overarching strategy with each community's budget, tactics and brand. We wanted to build momentum, so that once potential visitors were aware of traveling to South Dakota, the DMOs were there to close the deal and drive bookings.
To create a balance of timing and tactics, we went to school on traveler and destination data. Analytics showed a spike in travel interest ahead of 2021 trip planning, so we used secondary research and did creative testing to gauge sentiment and see if people were ready to travel. We also saw that booking windows had shrunk post-pandemic and booking behaviors had changed. All of this led to three major media shifts in our co-op campaigns: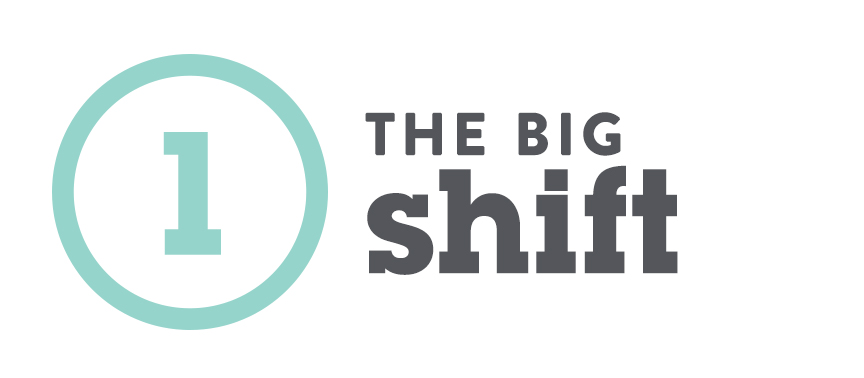 We shifted from demographic-based targeted to behavior-based targeting, narrowing in on travelers with high travel intent. Age no longer dictated audiences, but instead we targeted off travel searches, credit card purchases, engagement on social channels and more. We also worked with partners to exclude audiences who were still sheltering in place and not likely to travel based on location behaviors.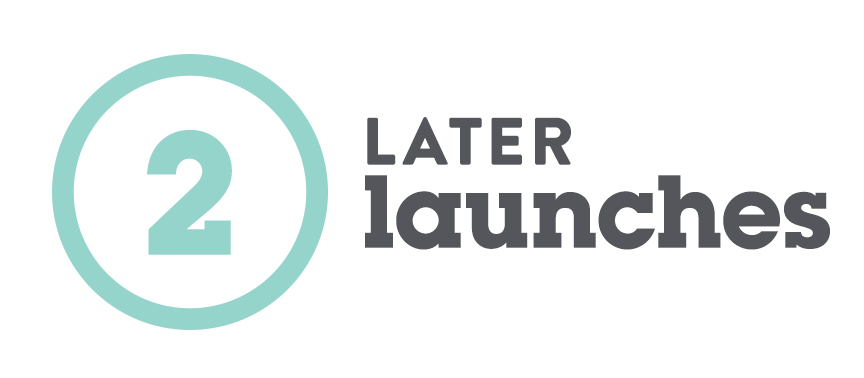 During the pandemic, trip booking windows shrunk from 90 days to as low as the week of travel. Many hotel owners even saw people booking in the parking lot as they arrived at the destination. We knew we didn't need to run messaging as early as we might have in the past, so our phased approach maximized budgets by launching high intent media channels early, and most other efforts later in the spring.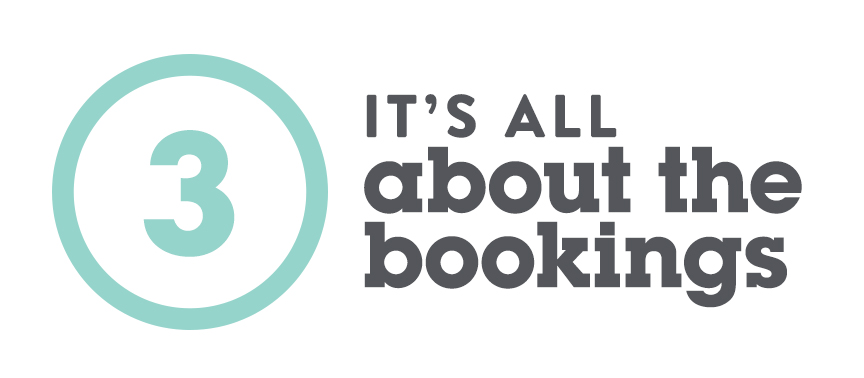 Based off media usage research, we complimented the state's efforts by focusing mostly on digital, finding those who were ready to travel while minimizing waste. We still used some traditional efforts but let data be our guide for when and where to place them.
unifying 15 great destinations
So how did we create unity between the state and each community (all 15 of them)? By keeping one consistent message. Instead of switching creative for each DMO, all communities kept with the "Great Faces, Great Places" campaign established by South Dakota Tourism.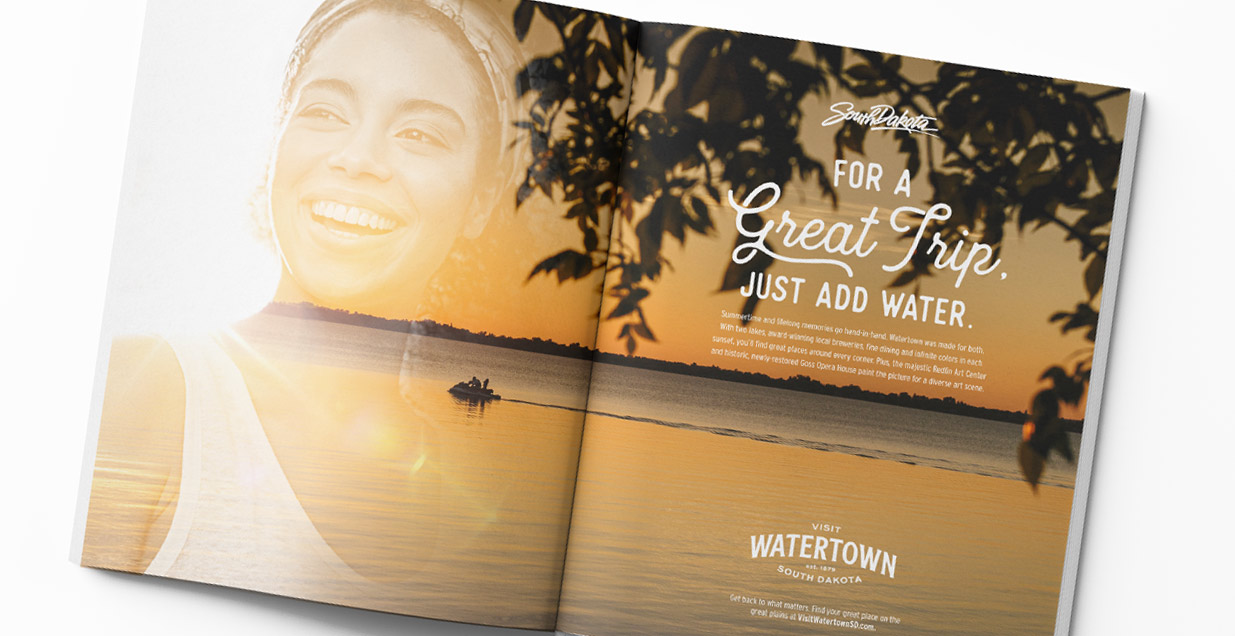 Don't worry – there was still plenty of room for each community to feel unique. We touted hunting and fishing in Pierre, outdoor adventure for Black Hills & Badlands, gaming and nightlife in Deadwood and family fun in Aberdeen. But together, these efforts felt cohesive with an overarching campaign celebrating wide open spaces, freedom and making up for lost time.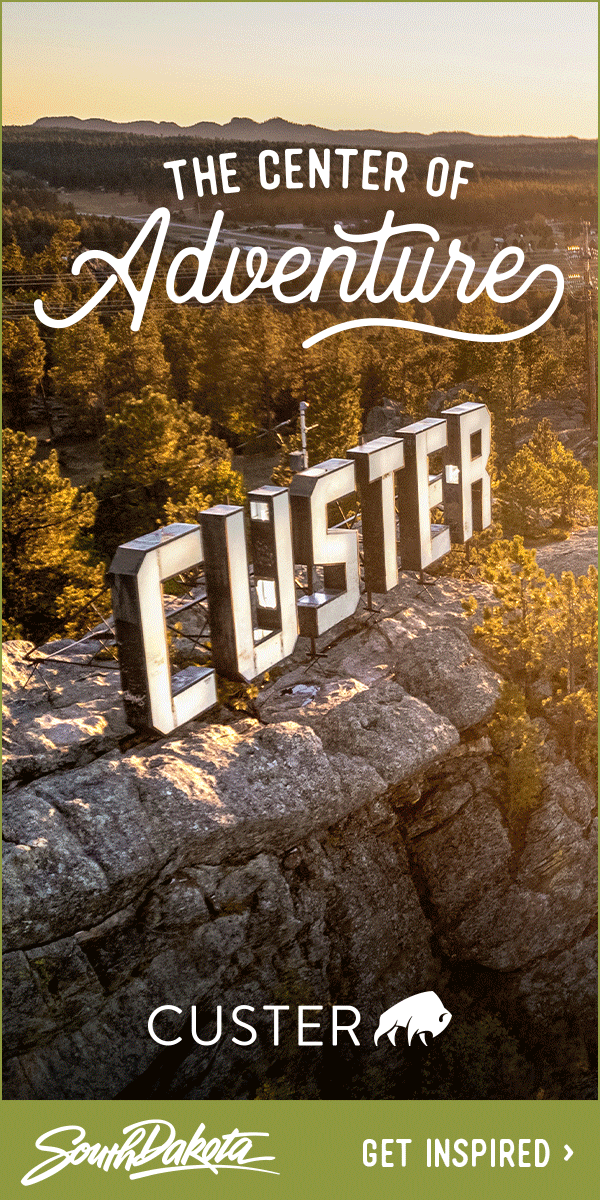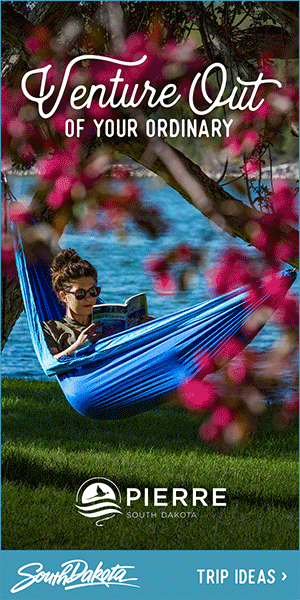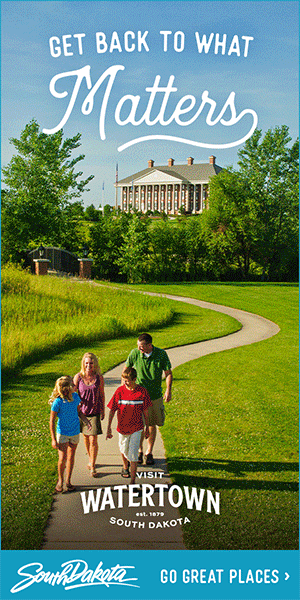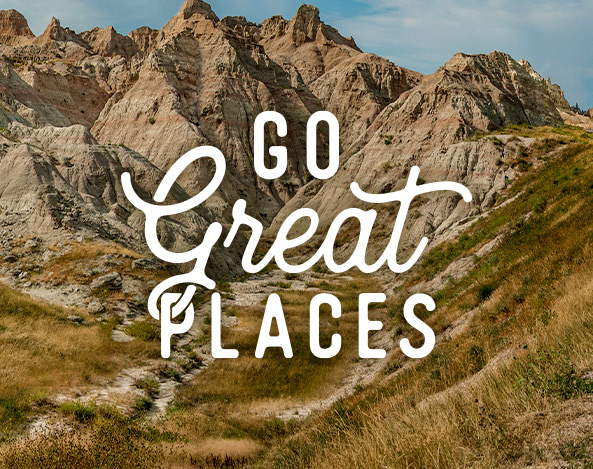 We also capitalized on the state's popularity for road trips (a major industry trend) and encouraged travelers to explore the state's landscapes, world-renowned parks, monuments, unique roadside discoveries and more. "Go Great Places" became our call to action for each co-op, encouraging folks to get out there and get back to travel.
From paid search and retargeting to itinerary builder units, interactive maps and native content, we promoted diversity and discovery in each destination.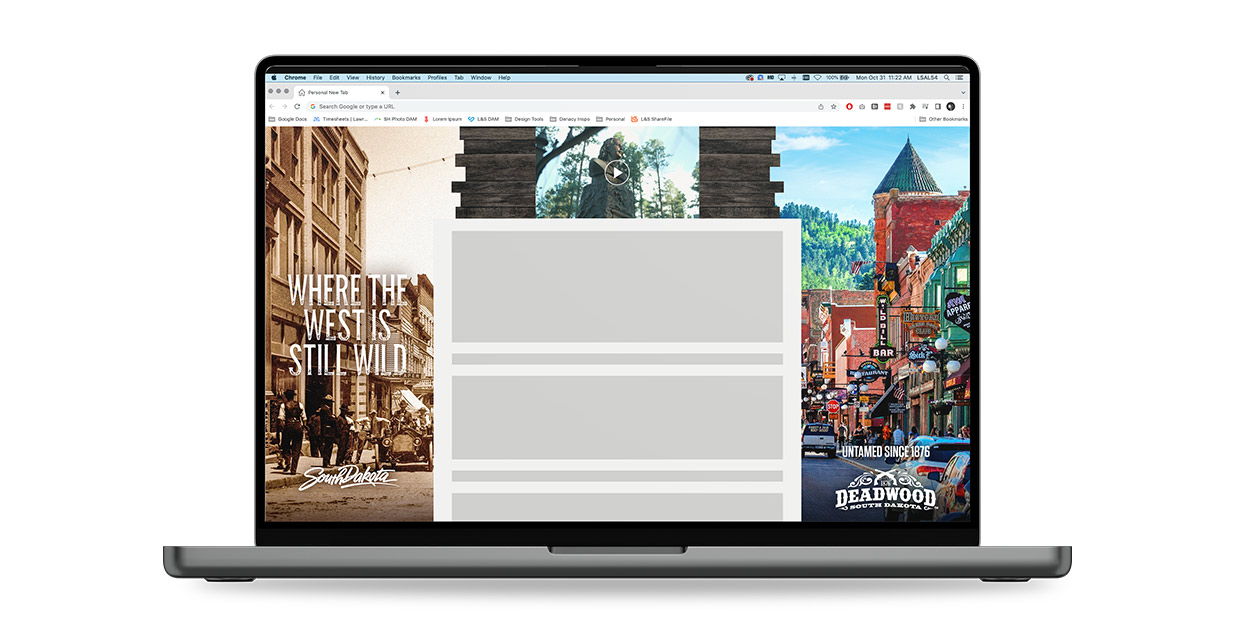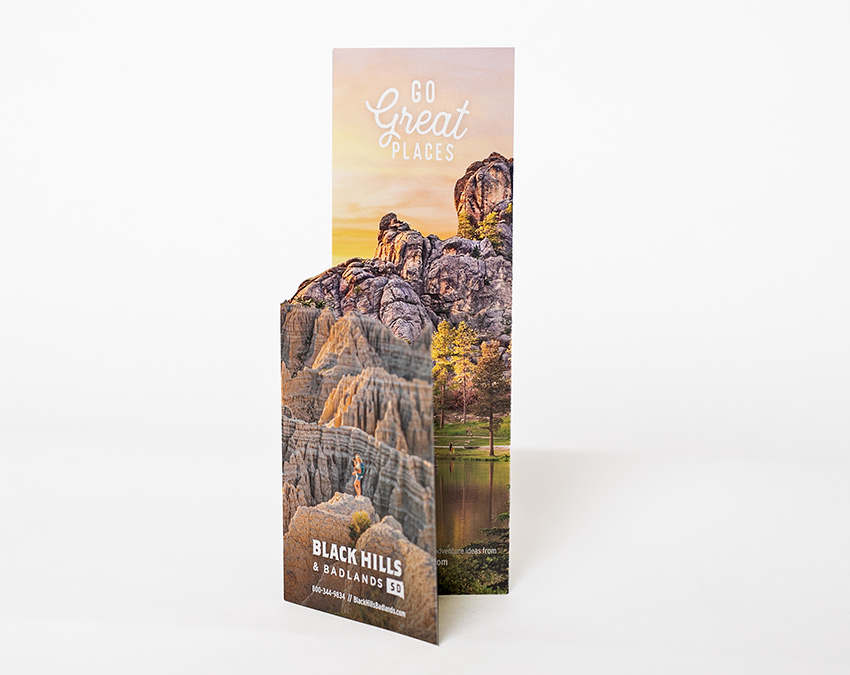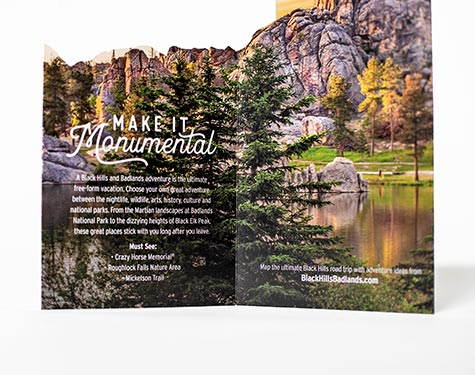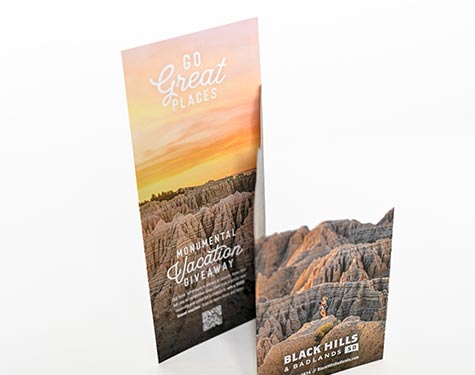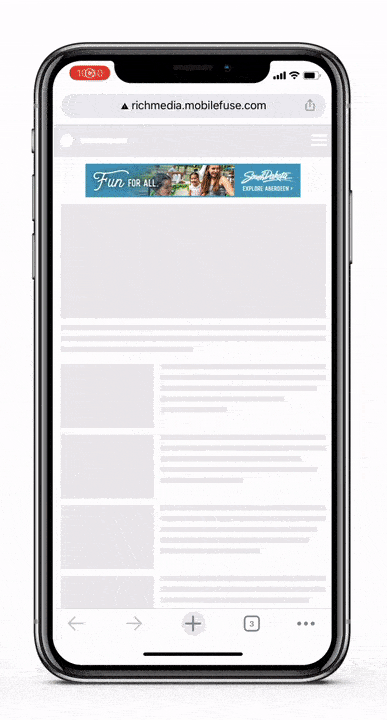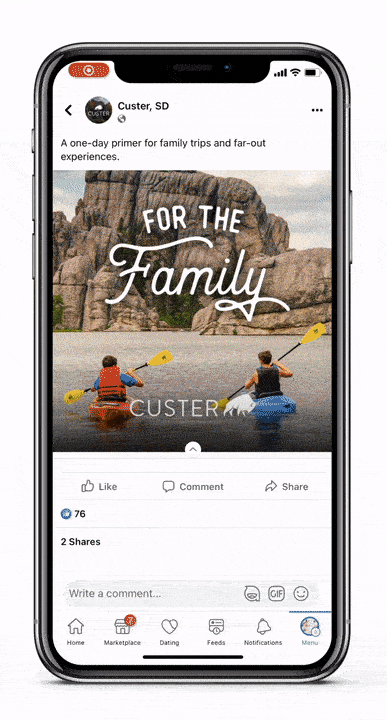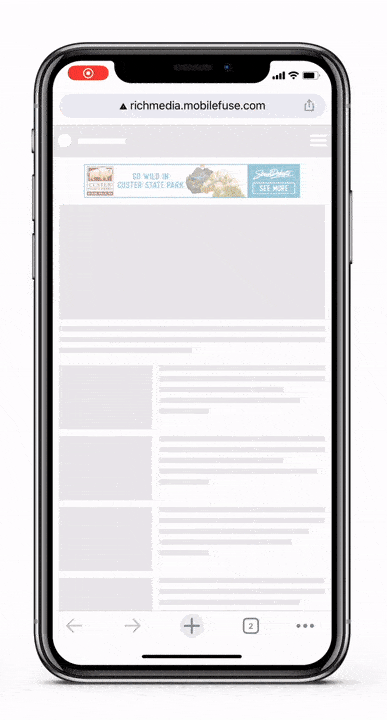 winning together
When South Dakota's communities work together, they win together, too. With the goals of increasing visitor spending, boosting revenue and raising hotel occupancy, we saw some pretty great results in 2021.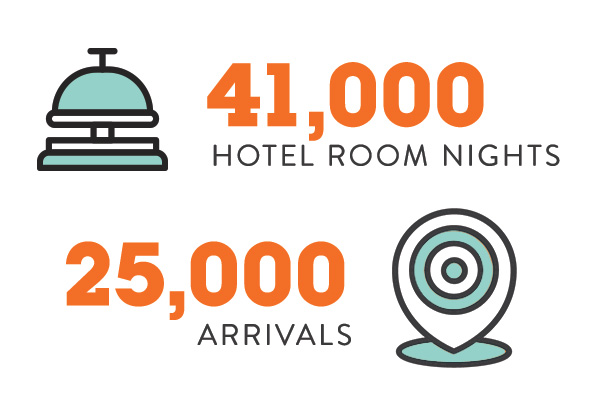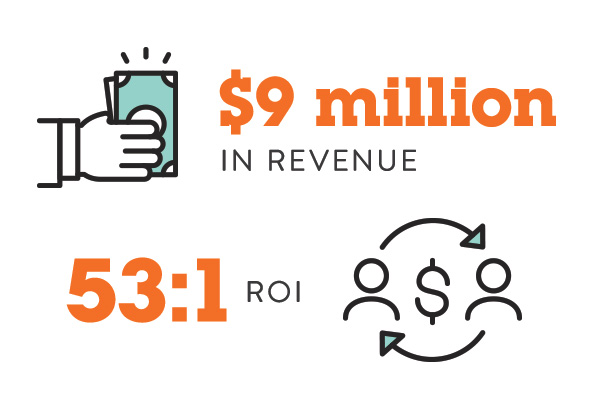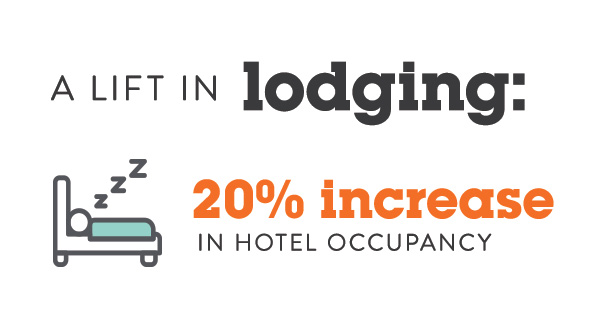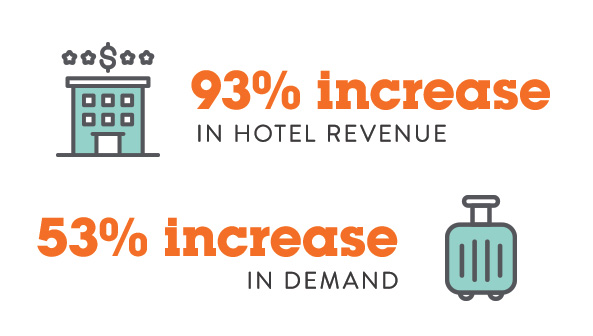 And with the state's overall efforts, South Dakota hit an all-time visitor spending record of $4.4 billion, surpassing all previous records by 6%.
"Go Great Places" unified communities when they needed it most, opening the door for South Dakota to become the first state to fully recover to pre-pandemic levels of visitor spending. These results reflect a picture of optimism, positivity and tenacity in South Dakota's tourism industry that'll continue to propel the state forward for years to come.