Evolving Client Strategies During COVID
By Kristy Laue
Tourism
06.18.20
5 Min Read
How should you adjust your marketing during COVID-19? It's the one question that's guided our every business move for the past several months. We've updated media strategies, audited digital content, moved in-person panels and events online, and so much more. But what does that actually look like for clients? Let us show you a few examples.
From creating new campaigns to completely reworking strategies, see how our team pivoted during the pandemic for each of our four industries of focus: tourism, healthcare, restaurant and education.
TOURISM
In this new normal, the words "travel" and "quarantine" can be an iffy mix. After pressing pause on South Dakota Tourism creative that encouraged early peak season travel, we shifted our strategy to focus on mid- and late-season instead.  From a messaging angle, we knew our great state still had something to say — even in the age of social distancing. Our team created a campaign to remind people that, while travel to South Dakota might not be top of mind right now, our Great Places Are Waiting. This evolved approach is a play on South Dakota's "Great Faces, Great Places" branding that encourages people to take time, plan and look forward to what's ahead.
While travel might not be top of mind right now, we wanted to let people know our Great Places Are Waiting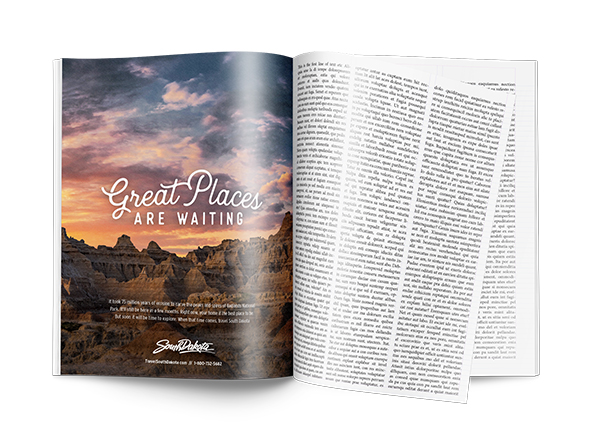 With a unique opportunity to reach more travelers than ever right at home, we had two goals: to educate and inspire. Through video, we urged people to look forward to a time when we can stop surviving and start living. We posed the question: when you can go places again, why not make them great? Then we took existing campaign creative and optimized it to focus on a planning-related CTA instead of a booking message.

The "Great Places Are Waiting" campaign also educates people about the amazing history and experiences our state has to offer. We created print ads highlighting the stories of some of our most scenic destinations, plus eight online lessons full of tales, trivia and activities for children to complete while they're home from school that will go live later this year.
HEALTHCARE
During a global pandemic, it's especially important that people have access proper healthcare. But right now, staying well means staying put. Our team worked with Sanford Health to encourage virtual visits and educate the public on the steps to take if they suspect they have COVID-19.
We worked with Sanford to encourage virtual visits and educate about COVID-19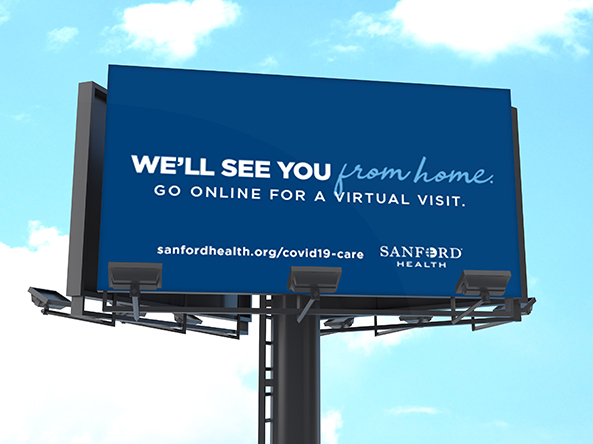 We created videos, social posts, billboards and airport signage, display banners, radio and a custom landing page that includes a quiz to help people decipher if their symptoms are compatible with the coronavirus.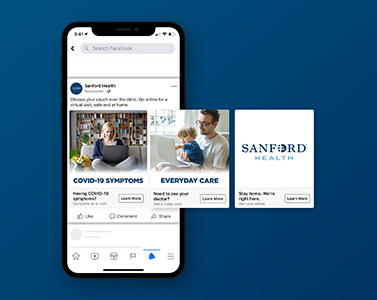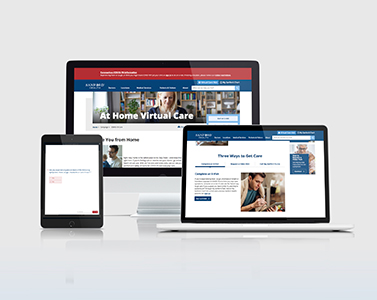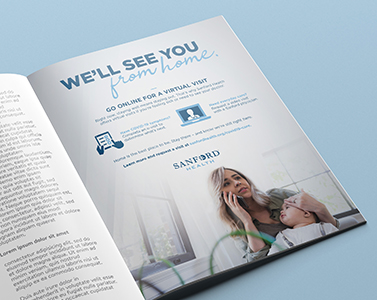 Though care during COVID-19 looks a little different, our messaging helped patients feel confident in Sanford's online options and know where to go for symptoms.

RESTAURANT & FOOD SERVICE 
Shrimp is the second most consumed seafood product in America, and 94% of it is imported with little to no traceability in the food chain. But trū Shrimp is different. The Balaton, MN-based company's mission is to produce shrimp that are locally grown, sustainable and antibiotic-free. The whole company is built on safe, ethical practices. So when questions were raised about the risk of consuming imported meat products during COVID-19, it was more important than ever to leverage trū Shrimp's differentiators.
We helped tru Shrimp promote food safety and move in-person events online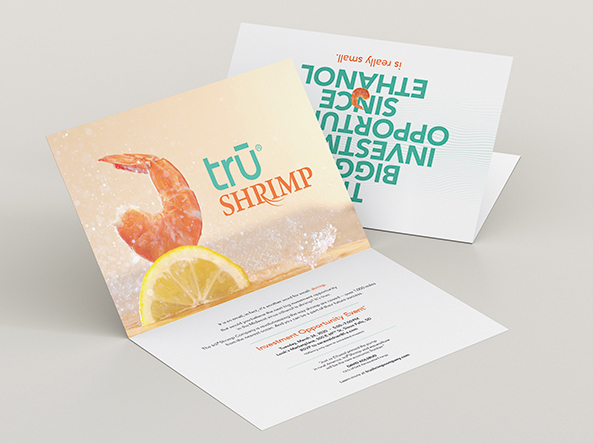 Our team created a public relations plan to assure consumers that they can still safely consume high-quality shrimp — even in a highly uncertain time. We developed press releases that were delivered to local outlets and national business, finance and aquaculture publications.
The growing company also looked to us to help transition in-person investor efforts online. We created assets to support virtual events including videos, landing pages, digital invites and more, with the goal to educate investors about trū Shrimp while giving them a personal experience that's often missed with online efforts.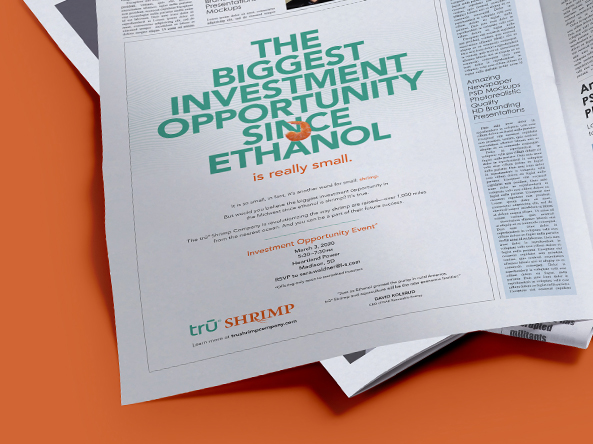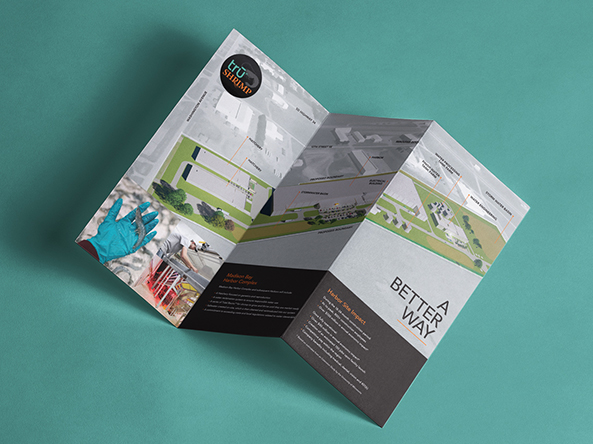 EDUCATION
With classrooms closed for the semester, our higher education clients like Dakota State University needed to shift messaging to focus on online programs. And we had to do it in a new way.
Social distancing doesn't have to stand between students and a degree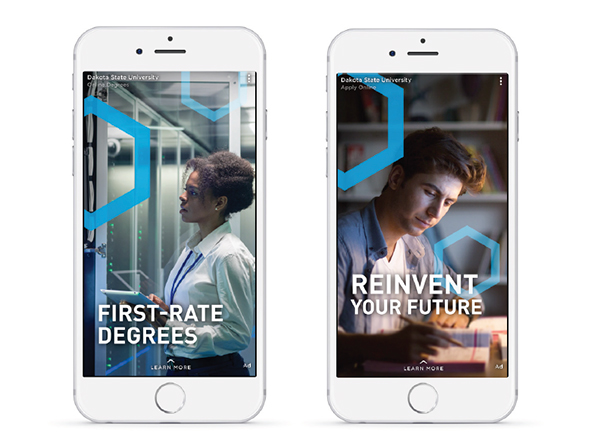 In the past, messaging that promoted online degrees was highly targeted to specific programs or types of degree-seekers, like non-traditional students. But because every student was an online student, we reevaluated. Existing creative and media strategies were put on pause and replaced with assets that highlight the university's innovative online programs.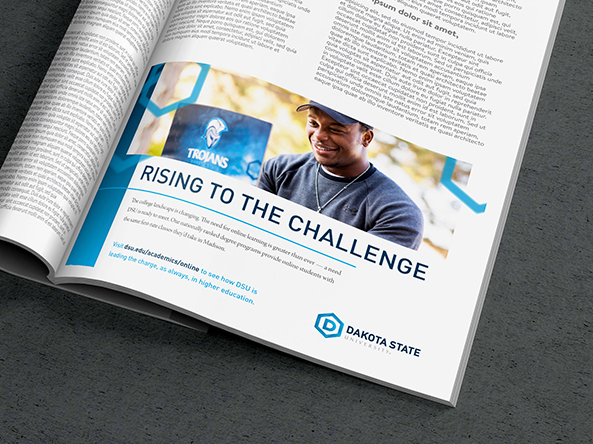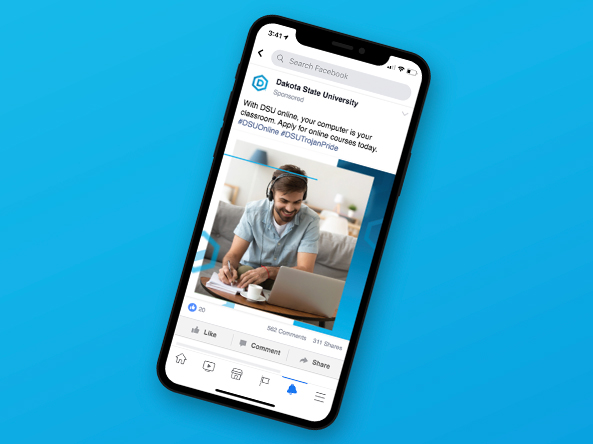 We created new social media ads, display banners and digital audio spots that let students know the same quality DSU experience can be found online.

These are just a few industries where strategic shifts have made a big difference in maintaining brand confidence and driving bottom line results. We've evolved the marketing approach for almost every L&S client, including those in the finance, political, highway safety and retail industries.
If your marketing strategy could use a push in the right direction, check out our free COVID-19 resources or drop us a note to chat.
more blogs you might like