If there's one constant in the advertising industry, it's change. Sure, it can sound a little cliché. But that doesn't make it any less true.
In my 36 years at L&S, I've seen our agency evolve from a small start-up 40+ years ago to one of the region's largest, most respected agencies with clients all over the country. I've seen people grow into leaders and coaches, clients grow into powerful new positions and technology continue to shape and sharpen everything we do.
Change is only going to continue. Which is why I'm proud to announce a new leadership team at L&S that's going to drive the future of that change for the next decade and beyond.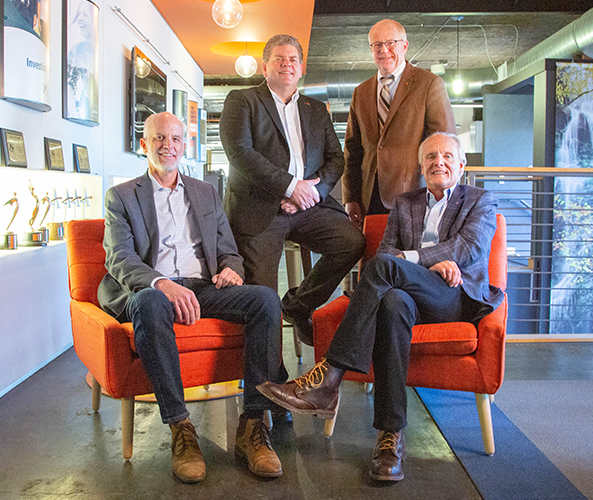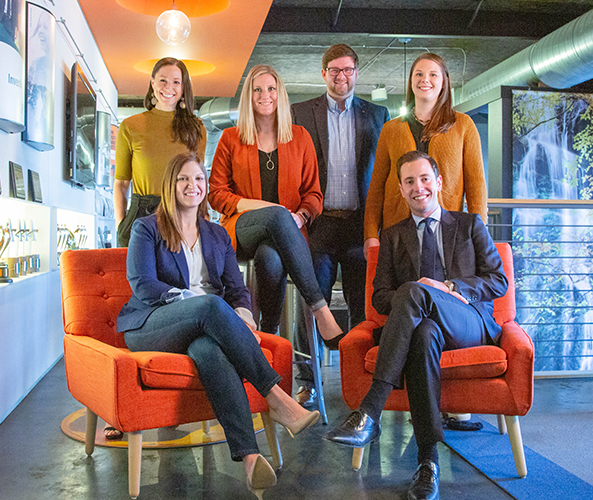 My partners and I have had a blast at L&S, from creating the literal "Biggest Menu in Town" for a local restaurant to following along on the Iditarod. John Pohlman, Dan Edmonds, Mark Glissendorf and I have made memories, lifelong friendships and more. Today, we're taking a step back, moving to a Board of Directors while transitioning day-to-day operations and agency management to this new group of leaders.
If you know me, you know "stepping back" won't mean I'm totally stepping out. I'll still operate as CEO of Lawrence & Schiller for the next five years as this leadership team settles in and transitions to agency ownership. They'll still hear my telltale whistling down the halls (and cutting into their Zoom meetings). But I couldn't be more excited to see what they'll do with the future of L&S as they continue to grow our clients, culture and people.
Outside of my family and friends, it's hard to imagine anything I love or care about more than this agency. It's been our life's work. But that's the funny thing about change. It helps you see things through a new lens.
This change will mean big things for me and my partners, like more opportunities to get involved in the community, build key relationships and pursue other passions in life. But one thing it won't change? The quality of work our clients have seen over the last 44 years.
2020 has been a year of challenges, but it's also given me even more confidence that this group of next generation leaders is as qualified, hungry and ready to lead this company as I could have ever hoped.
more blogs you might like