Branding is a buzzy topic right now as consumers' spending habits evolve and shoppers want to spend at stores that reflect their personal values. More than ever, it's essential that brands stand for something more than a profit.
If most of us surveyed employees within our business, I think they would agree with that – we have a vision, we have values, and we stand for something. But what would your customers say? Or the general public?
At L&S, we help brands take their intrinsic values and organizational vision and build that into a full-blown brand strategy that all internal stakeholders and external consumers can align with. And here's how we do it.
Author Cheryl Burgess defines branding best: "a brand is a reason to choose."  Having a meaningful, unique and relevant brand gives consumers the reasons they need to choose you over another brand. And they're not just choosing your product – they're choosing your mission, employees and values. Consumers aren't just buying what you have to sell. They're investing their dollars in your organization – deliberately.
So, how do we help them choose you? To get started, we're sharing six key areas where you can find opportunities to evolve, boost and strengthen your brand.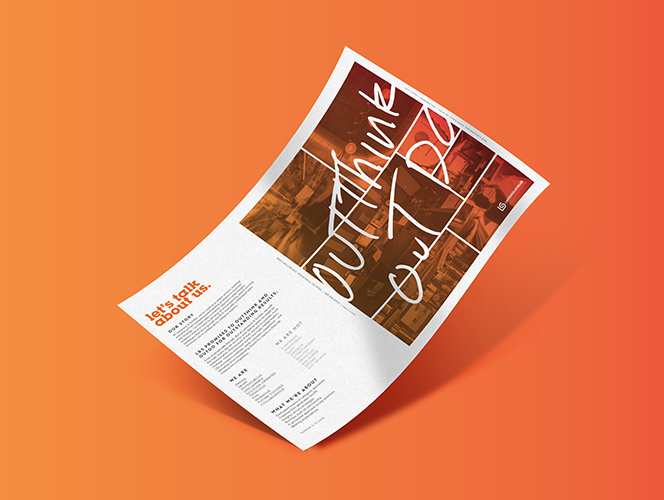 PURPOSE
In branding, always start here – with your why. Why do you exist as an organization – really? What is your reason for being? Every strong brand starts with a foundation of purpose and intent, backed by a mission and values that support it. This is the soul of your brand, and without it you can't build a larger framework for consumers to connect with. A shared purpose propels everything, both internally and externally.
Things to evaluate:
Your purpose statement – why are you here?
Company vision and mission
Values
Organizational tenets
Who we are / who we aren't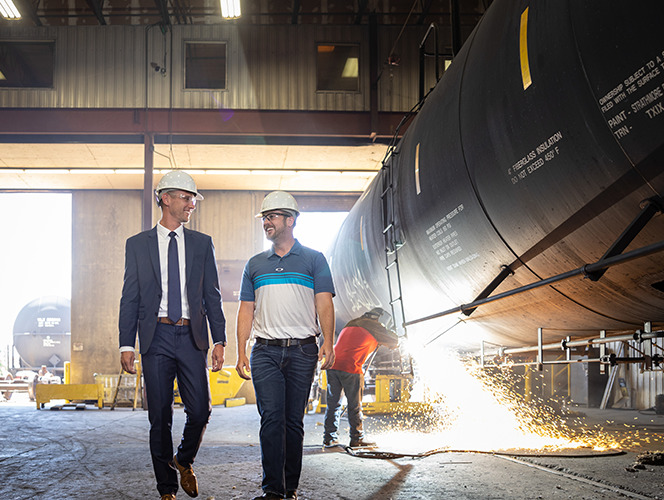 PEOPLE
Once you have your "why" in place, it's a lot easier to get the right people onboard with where you're going. This includes leadership, employees, your advocates and looking at who your external audience is. People can be more than the face of your brand – they can be the heart of it, acting as your greatest evangelists (or detractors).
Things to evaluate:
Are leaders and decision makers aligned in your purpose?
Level set expectations for coaches and employees
Values to look for when hiring
Employee training and onboarding that aligns with your purpose
Who your advocates and ambassadors are
Who your key consumer audiences are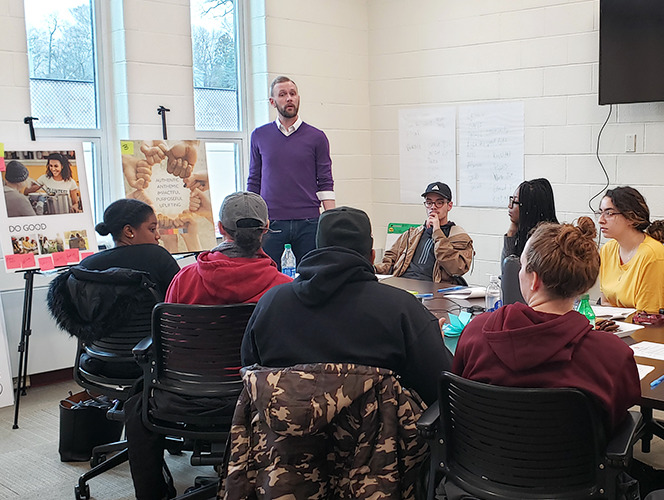 PERCEPTION
Now it's time to see what others think. A huge part of branding is understanding this: you are what others think you are. Perception is often reality. So, make sure your purpose matches the perception others have of you, or at least aligns with an opportunity to shift it if needed. Gathering data on perception, awareness and differentiators both internally and externally will help you find what's unique about your brand and tell your story in a believable way.
Things to evaluate:
Does your purpose match others' perceptions?
Examining online data like reviews, opinions, social listening, etc.
Conducting research with internal and external audiences
Gauging awareness and loyalty to your brand
Differentiators and competitive advantages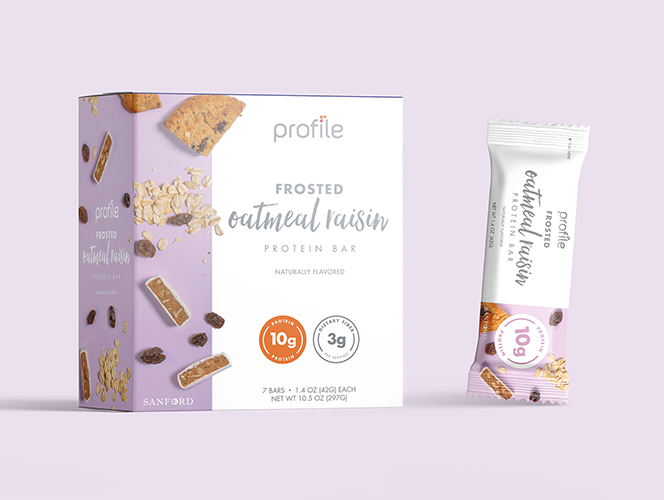 PRODUCT
What are you selling? Now, ask yourself: what are you really selling? What is the key benefit of your product, and is it aligning with what your audiences need? Is it unique, relevant and helpful? Or is there a better way to deliver that product/benefit to them? Branding means tuning in to consumer needs and delivering a product that meets consumers where they're at. This is the time to evaluate your product's life cycle, competitors, pricing – everything that goes into what you're selling and how you're selling it.
Things to evaluate:
How your product is used, if it is needed and how it evolves
Does your product match or exceed perceptions and expectations?
What is your product life cycle? How can you extend it or improve it?
Pricing and loyalty strategies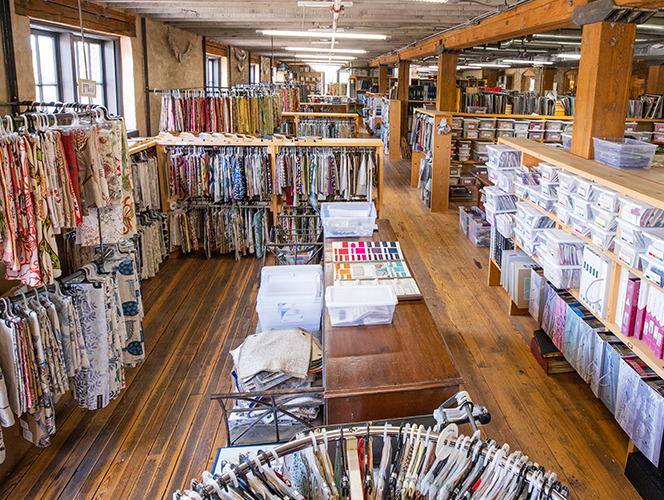 PLACE
A sense of place brings a brand to life – just think of the last time you walked into an Apple Store or Restoration Hardware. You get what the brand is about on an emotional level…and you want to be a part of it. Make sure that the environments you foster, both internally and externally, are laddering up to your purpose and key values, and that they feel welcoming for the people within them.
Things to evaluate:
Store environment, traffic patterns and merchandising
Mood, lighting, textures, smells, etc.
Store accessibility and inclusion
Employee/customer touchpoints
Evaluating place should include online, too – your website, communities, events, etc.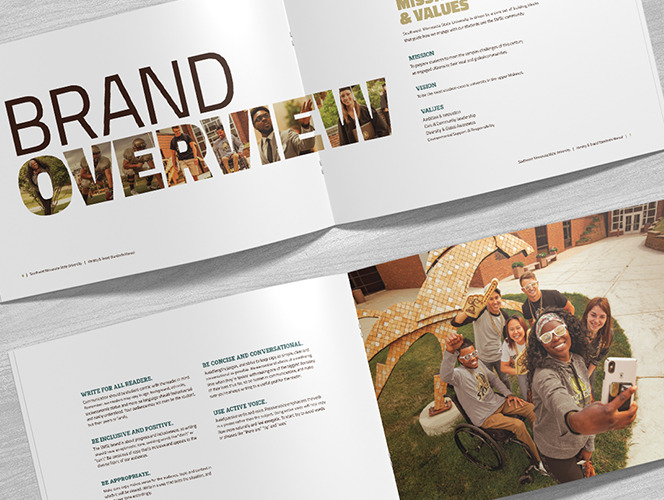 PROMOTION
Saved for last is the branding piece most people think of first. Your logo, brand voice, visuals, photography, tagline, messaging and paid media strategy should all come after you've established a purpose, gotten the right people onboard, gauged perceptions, and evaluated that your product and places are in alignment. By working through the first five building blocks, you'll create a promotional branding strategy that's more focused and more effective.
Things to evaluate:
Brand symbols and representation: logo, voice, graphics, etc.
Messaging: tagline and positioning statements, personality and key messages
Photography and video assets
Paid, owned, shared and earned media strategies
Social media
Internal communication strategies
As you check these six areas off your list, remember: your brand gives people a reason to choose, both emotionally and rationally. Starting with your why and building the brand from there will ensure you have the foundations in place to make that choice an easy one.
more blogs you might like