Five Tips to Simplify Event Planning
EVENT PLANNING: THE DEVIL IS IN THE DETAILS
South Dakota Ad Fed ADDY Awards. USS SD Commissioning Event. L&S Ad Camp. These are just a few of the events L&S has planned and carried out in the last six months. There's nothing like a big event to put all of your creativity and planning skills on full display, allowing a jury of your peers to judge and critique you in real time.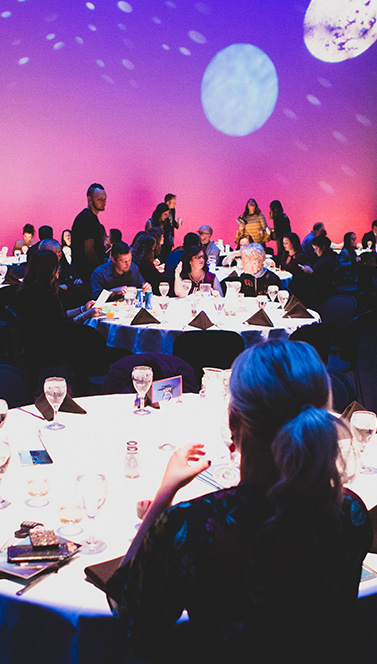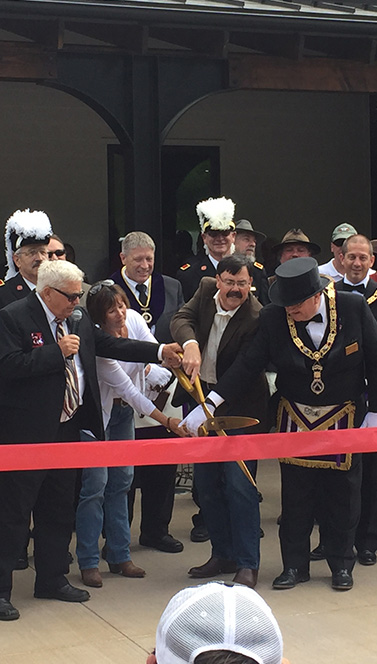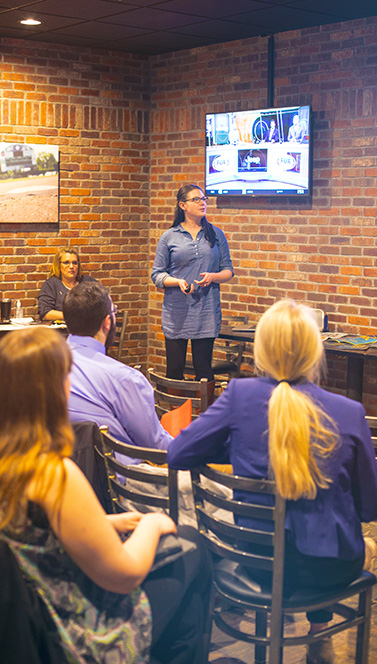 And if you do it right, event planning can be a lot of fun. It opens doors to new connections, problem solving and creative thinking. A well-planned event builds up a product or brand; it creates positive vibes and unique guest experiences.
So how do you plan a great event? It goes without saying that attention to detail is crucial, and clear communication and a well-organized, enthusiastic team are key components. But there's a bit more to it than that, and we're here to fill you in. Below are our top five things to do when planning an event:
1. DO YOUR HOMEWORK AND COLLECT THE DATA
Understand the goals and what the end result needs to be. Consider whether it's a one-time, brand new or repeat event. If you're taking the reins on a repeat, ask for all the documentation you can get your hands on such as spreadsheets, invoices, etc. Think about how you can "plus it" by taking what was good and making it better.
2. CHOOSE YOUR DREAM TEAM AND KEEP IT LEAN
There are a lot of moving parts to event planning. Get all the check-in meetings on calendars in advance, and come to meetings prepared with an agenda. All members should be actively engaged in asking questions, bringing ideas and tracking on assignments and deadlines. Throw out assumptions; they just lead to stress. And there's no need for extra stress when trying to put on a successful event.
3. USE A PROJECT MANAGEMENT TOOL
Excel is a good option and has some great formats available. Even something as simple as a Google Doc can be a sanity saver. Don't depend on post-it's, handwritten notes or memory. Make it easy for your team to follow or for someone to pick up the project and run with it if needed. To stay organized at L&S, we use several project management tools like Mavenlink, Slack and Basecamp.
4. TAKE A WALK IN YOUR AUDIENCE'S SHOES
At L&S, we also specialize in designing optimized consumer experiences. There's no better place to take this approach than with an event. When planning, go to the venue and walk around. Address basic questions such as: Where do guests enter? Where do they sit? Where is the stage? Think about what you want attendees to see and experience upon arrival and during the event. It's more than just considering the centerpieces and lighting – think about the audio, the video components, the smells, all the printed pieces, whether it's a small gathering or national event, etc. Everything should come together to create a certain ambiance. People are very busy, and they're making time to attend. Make every part of the experience enjoyable.
5. PRACTICE, PRACTICE, PRACTICE, PRACTICE. THEN PRACTICE AGAIN.
NEVER practice live. Make sure all parties know their cue, where they're supposed to be, what they're supposed to say, and when they're supposed to say it. Have the show flow as organized as you can using scripts, outlines, a PowerPoint and more with a detailed list of cues and timing. In a good show, even the most seemingly off-script moments are meticulously planned out. If during this process people begin to think of you as a drill sergeant, it's ok. Power through it because few things are worse than a fumble in front of a live audience. And always have plenty of back-ups – you never know when tech might fail, so back up your show materials in multiple ways (and make sure to bring an extra HDMI cable!).
After the event succeeds and the dust settles, do your future self a huge favor and hold an After-Action Review (what we affectionately call an AAR). Document the heck out of the event as soon as possible. What went right? What would you do differently? Write anything and everything down. You won't be sorry, and you will achieve rock star status in the eyes of anyone who might step into the role after you.
more blogs you might like